Uttarakhand, a state in northern India, is known for its scenic beauty, spiritual sites, and adventure opportunities. Here are five popular tourist places in Uttarakhand:
Nainital:
Nainital is a picturesque hill station known for its beautiful Naini Lake, surrounded by lush hills. Visitors can enjoy boating on the lake, visit Naina Devi Temple, take a cable car ride to Snow View Point, and explore the vibrant Mall Road.
Mussoorie:
Mussoorie is another popular hill station located in the Garhwal Himalayas. It offers stunning views of the Doon Valley and the Himalayan peaks. The town has attractions such as Kempty Falls, Lal Tibba (the highest point in Mussoorie), Gun Hill, and the Mall Road lined with shops and eateries.
Rishikesh
Rishikesh is a renowned spiritual destination situated on the banks of the holy Ganges River. It is known as the "Yoga Capital of the World" and attracts visitors seeking yoga and meditation retreats. Rishikesh is also famous for its ashrams, temples, and the iconic Laxman Jhula and Ram Jhula suspension bridges.
Haridwar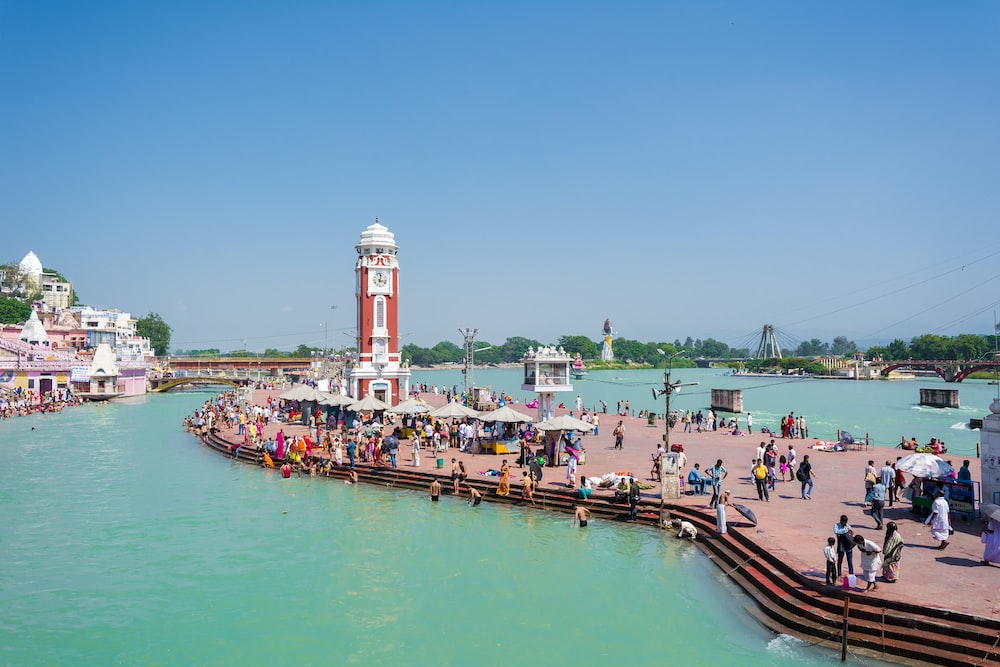 Haridwar, meaning "Gateway to God," is an ancient city considered one of the holiest places for Hindus. It is known for the Kumbh Mela, held every 12 years, and the evening Ganga Aarti ceremony at Har Ki Pauri ghat. Visitors can also explore temples, attend yoga and meditation programs, and take part in religious rituals.
Jim Corbett National Park
Located in the foothills of the Himalayas, Jim Corbett National Park is India's oldest national park and a haven for wildlife enthusiasts. It is famous for its population of Bengal tigers and offers opportunities for jungle safaris, bird watching, and nature walks.
These are just a few of the many tourist attractions in Uttarakhand. The state is also home to several other beautiful hill stations, pilgrimage sites, national parks, and trekking trails that offer unique experiences for travelers.